Investigation Division...
Are you in need of an Investigator who will exactly provide professional services? Our Investigation Division is waiting for your call. The Investigation motto is, "Professional. Ethical. Informative." We have current and former law enforcement detectives employed or assisting us as consultants. Hickey Security & Investigation will always exceed our client's expectations.
Services We Offer
- Visiting Dignitaries and VIPs - Executives and Business Professionals
- Actors, Musicians, and Other Celebrities
- Political Figures
- Sports Personalities
- Jewelers and Banking Personnel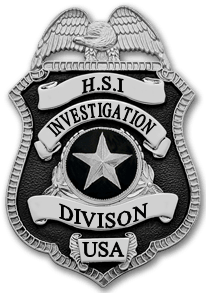 We offer the following civil investigations: - Workers compensation - Infidelity surveillance/investigations - Internal employment - External employment - Fraudulent Insurance Claims - Additional services not listed
Our Investigation Division is staffed by veteran investigators who are former law enforcement detectives and experienced private investigators. We offer the following: - Crime scene reconstruction - Incident Re-Investigation - Crime & incident review
We offer extensive background investigations. In addition, we visit and interview applicants' or candidate referrals and references. This includes visiting their former employer. Finally, our Detective's job is to find all legal information available.
Our Detectives offer exceptional worker's compensation investigation. Our job will always be to obtain factual evidence to present in court. We will provide the following: - Detailed report - Video proof - Photographic proof
Loss Prevention and In-House Investigations. Our Investigation Division offers a program for companies whose budgetary restrictions do not allow them to maintain a full-time loss prevention manager.
Hickey Security & Investigation offers individuals and companies an opportunity to become a franchisee. Contact us for more details on how to become an H.S.I. Franchisee.